Ernest (Ernie) Fischbach
Ernie, became an independent Luthier In 2008 he was trained under the tutelage of the master musical instrument maker David Dart.
' ELF Soundworks' is Ernie Lee Fischbach's company and the name ELF is his initials. Ernie specializes in handmade Italian style, flat backed mandolins and Mandols.
Each instrument is individually hand crafted with care given to every detail. Most of the mandolin's feature custom original paintings, which is the signature of an 'ELF' mandolin.
Most pieces are custom made, but often there is one or two available for immediate purchase.
Please view our Inventory to see what's available.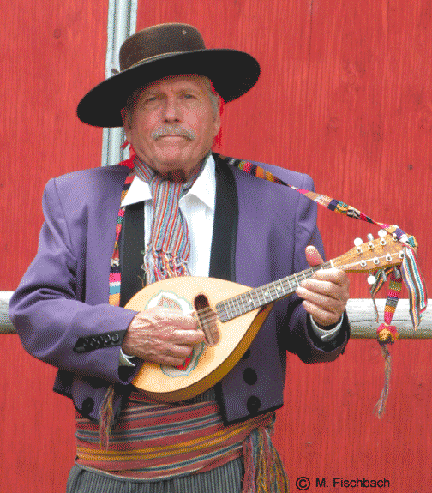 Ernie in Old Californio costume with an ELF mandolin.